Dermology Hair Removal Cream- A Review
|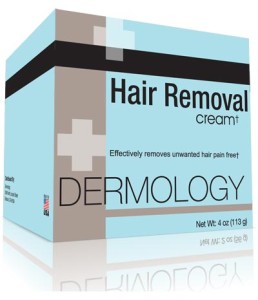 Dermology hair removal cream is the safest and quickest method of removing hair at home. You can remain assured of the results as you will buy it from the official site, so, there is no scope of dupe. It works for both women and men alike. The outstanding feature of this hair remover Cream by Dermology is that it inhibits hair growth. This means that your skin remains hair-free for a long time.
Above all, it is skin-friendly. The cream doesn't leave the skin irritated or itching with burning sensation as is the case with some of the other hair removal creams available in the market.
Why should one use Dermology hair removal cream?
It is claimed that Dermology hair removal cream removes hair in just one single application and can be used on any part of the body.
Do you need to read Dermology Hair Removal Cream Reviews to learn usage?
No, one need not do that to know how to use it. Just apply it in the direction of the hair growth and leave for the time indicated. Then take a washcloth and remove the cream. It takes away all the hair-growth with it.
Dermology Hair Removal Cream Ingredients here
The Dermology cream contains all natural ingredients to keep your skin moisturized and glowing. The two topmost ingredients in it are honey and aloe vera.
Aloe Vera Gel – it calms the irritated skin which may get irritated after removing hair.
Calcium thioglycollate – the main ingredient that works as hair depilator.
Honey – moisturizes the skin
Mineral oil – locks in the hydration and doesn't let skin lose it
Other Ingredients in Dermolgy Hair Removal Cream
Aqua (water), Mineral Oil, Aloe Vera Gel, Calcium Thioglycolate, Calcium Hydroxide, Cetearyl Alcohol, Ceteareth-20, Sodium Hydroxide, Allantoin, Chamomile Extract, Licorice Extract, Vitamin E Acetate, Green Tea Extract, Betaglucan, Bisabolol, Fragrance, Iron Oxides, Red #40, Yellow #8
Customer reviews of Dermology hair removal cream tell us about some good and some not-so-good things about this cream. Take a gander:
Merits
easy to use
pain-free
Quick fix
removes hair quickly and saves time
Demerits
Needs to be used every couple of weeks
Can't be used on every part of the body as is claimed
Not very effective on coarse hair
Ingrown hair problem
Burning, itching, rashes
Contradictions
It is strongly recommended that the following should not use Dermology Hair Removal Cream
Pregnant/ lactating women
Men and women who have a serious medical condition
Warning
Leaving it for a long time can lead to rashes, burning sensation on the skin. So, follow the instructions and get a beautiful hair-free skin.
Get rid of unwanted hair with ease
Inhibits hair growth

Side effects

Skin Friendly

Ease of use

Multiple use
My Feedback
This is one fact that no woman would ever want to reveal but I am going to do so as a lot of people will benefit from this. My skin is hairy. For years, I have been using methods like waxing and shaving to get rid of unwanted hair but these have left my hair coarse and ugly. This has affected my self confidence too. Confused about what to do and what not, I thought of using hair removing cream and trust me this has been the best decision of my life.
I researched a lot since I didn't wanted to abuse my skin anymore by using a wrong product. Also, since the condition was so good already, I didn't want to repent later on. This took some time but after days of relentless finding, I came across Dermology hair removal cream. I must admit the cream has solved a lot of problems for me. It is not only affordable, it saves times, makes my skin soft and smooth and is safe too. What more can I ask for?
All I have to do is to apply it in the direction of the hair growth. Leave it on for about 10 minutes and remove it. There is no unpleasant smell as is often expected from such creams. I am extremely happy with the results and trust me their is nothing better than this for your skin. Oh! There is one more thing that I forgot to mention. It removes tanning too and makes your skin radiant.