Revitol Skin Brightener Cream Review
|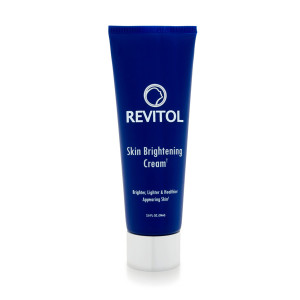 Skin blemishes, pigmentation and discoloration really detriment our appearances. These skin abnormalities just make you feel silly and just won't go away easily. Don't worry, this Revitol skin brightener review is answer to all your unwanted skin problems.
Revitol Skin Brightening cream effectively work for all your skin abnormalities by lightening the skin and deeply nourishing it with its series of natural ingredients. Revitol is enriched with all-natural components such as Grapefruit extract, Shea butter, Vitamin A, Z whitener and evening primrose oil that provides long lasting results.
Does Revitol Skin lightener Cream Really Lightens up the complexion?
Revitol Skin brightener lightens the skin tone and provides it a healthy pearl glow. It even helps you to get rid of all types of skin abnormalities such as dull, discolored skin due to aging, skin damage and blemishes. The blend of natural ingredients and herbal plant extracts works in synergy to deeply moisturize and rejuvenate the skin. These ingredients open up the pores and effectively brightens the skin areas that are susceptible to the signs of aging. Moreover, Revitol skin lightener doesn't have any side effects on your skin.
It even includes Vitamins and natural antioxidants which protect the skin from sun damage. The damage caused to dark skin pigments by sun that cause blotchiness and uneven skin tone is also well protected by Revitol Skin Brightener Cream. Other natural ingredients in this cream peel off dead skin cells and help diminish wrinkles.
Active Ingredients in Revitol skin Brightener
This al-natural product is free from hydroquinone and any other harmful chemicals and incorporates the following ingredients: Water, Evening Primrose oil, Carbomer Tricaprylin, Glyceryl Stearate, Ethoxydiglycol, PEG-100 Stearate, Liposome Imidazolidinyl Urea, Aminomethyl Propanol Dimethicone, Lumiskin Squalene, Arbutin, Shea Butter, Allantoin Grapefruit Extract, Z Whitener, Vitamins A, C and E.
What are the main strengths and weaknesses of Revitol skin Lightener Cream?
Strengths
It is an all-natural product and corrects all types of skin discoloration
It reducesage spots, dark pigmentation and uneven skin
It effectively treats freckles
Vitamins and moisturizers deeply nourish the skin with their healing properties
It is free from hydroquinone, alcohol, paraben and other chemical ingredients
Show results in just 4 weeks
It is least likely to cause side effects
Weaknesses
Can't be used by pregnant women
It cannot be used in individuals undergoing certain medications
Results may vary on different skin types
It takes a little longer to entirely diminish the spots and discoloration
What are Revitol Skin Brightening Cream's Side effects?
No, there aren't any. Active and natural ingredients in Revitol Skin brightening cream show no side effects as far as user reviews are concerned. Moreover, the studies done on Revitol indicate that its ingredients have various healing and preventive benefits and work quite well when combined together into a formulation.
For better results, apply it in the morning and before bed-time.
Brighten your skin up
Effective

Even Complexion

Ingredients

Reduce dark spots

Skin Radiance
My Feedback
Being dark complexioned was never a concern for me. But due to dark complexion, I had discoloration. Skin discoloration looks ugly and I had to hide it using makeup every time I went out. And because of dark skin, my acne scars were even more noticeable and embarrassing. It was awful!
My friend suggested me Revitol skin brightener cream, which I took as yet another skin lightening cream. I never thought a cream would even out my skin discoloration and reduce dark spots. Fortunately it did work, I cannot thank my friend enough for advising me to use this amazing product.
It was only after 4 weeks, I started to see the difference. My discoloration was improving considerably and it even improved my skin color. And now my skin is light and fair, and looks perfectly even and beautiful. My friends find a huge difference in my looks and I get compliments left and right about how great I look and how much smoother my skin has become.